Custom NCR Forms
Enhance the image of your business with carbonless full-color NCR Forms. Choose from 2 part or 3 part carbonless forms in a variety of sizes. They are great for statements, invoices, purchase orders, contracts, receipts, applications, or whenever you need multiple copies of important printed documents.
Choose a finish or style to view product pricing and options: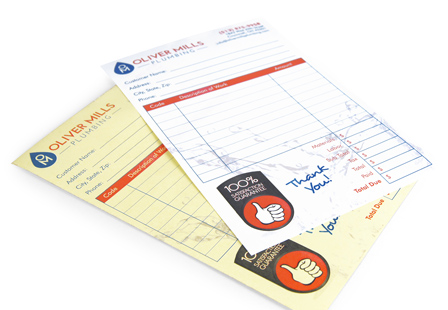 2 Part NCR Forms
High quality, full color forms without the carbon mess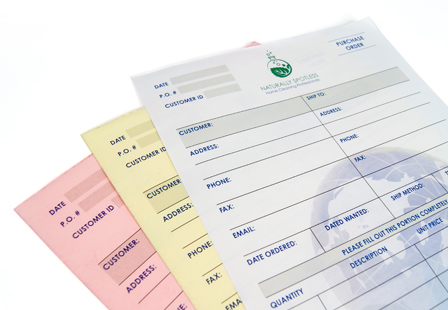 3 Part NCR Forms
Full color carbonless forms for all your forms needs
Not sure which style is for you? We can send you examples of our products - free of charge!
Request Samples Now!