Table Tent Printing
These printed products are perfect for promoting a product, special event, or business. They are great for restaurants, nightclubs, bars, and other business establishments. Not only can they be used for marketing, but they can be as centerpieces at parties and events. We offer two table tent printing options: Matte or Glossy UV Coated.
Choose a finish or style to view product pricing and options:
Matte
Table Tents with a matte coating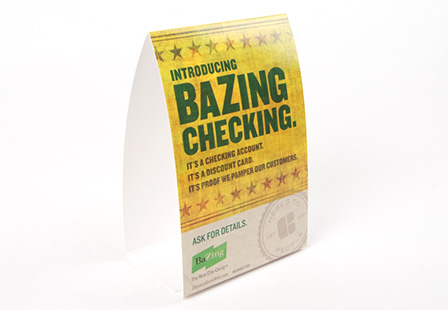 Glossy UV Coated
Glossy UV coating for budget friendly Table Tent
Not sure which style is for you? We can send you examples of our products - free of charge!
Request Samples Now!